Rayne Storm, Book One of the Hunters of Evil Series, was published March 2022.
Mix a wise-cracking Private Investigator, a prophecy
about saving the world, a powerful demon,
assassinations, and you'll wind up with a
page-turner you'll never forget.
Download the free prequel, Marquis of Hell,
and be there from the beginning.
Hello, I'm author Stephanie Colbert
Stephanie Colbert is the author of The Chemist: A Psychological Thriller, The Hunter: Will You Be Next? A Twisted Wisdom, Secret of Lost Creek, the novella Splintered Reality, and Romance Kills, a well-received satire co-authored with Schuyler Pulliam and Rebecka Jäger. She credits her nomadic childhood and the numerous diverse cultures she grew to love for her ability to write in many genres.
She now focuses on writing supernatural thrillers. Book one of the Hunters of Evil series, Rayne Storm, is scheduled for publication in March 2022. Author Michael J. McShane wrote: Stephanie Colbert is one talented writer. I encourage you to read everything she has written. She is simply amazing.
Stephanie and her husband enjoy country living but often visit fun-loving, historic San Antonio, Texas. Her oldest daughter resides in Memphis, Tennessee, and her youngest daughter in Boston, Massachusetts.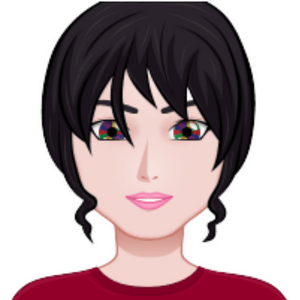 September 1908, Leipziger Straße 13, Berlin.
"Someone is coming. Someone scary," the boy said.
"Big boys don't fear the dark," Felix Leinkraum assured his son as he ruffled seven-year-old Josef's chestnut hair. "You must learn to be brave if you're going to be one of God's Warriors."
Felix extended his hand towards the bedside light.
"Leave the light on, Bitte," Josef begged.
But Felix darkened the room as the moon slid between the velvet curtains. The gloomy September clouds surrounded it with a halo. The model airplanes on Josef's desk grew shadows and the walls moved closer. The air turned chilling without the safe circle of the lamplight and made Josef pack the blanket around his shivering body. The omen of a supernatural presence flooded his mind—someone who hadn't quite assumed his hideous form out of the pitch-black corners.
"The Boogieman isn't real," Felix assured him. "Not in the way you think."
The crow's feet around Papa's eyes gave him a stern look, but from his smile, Josef understood that his father meant well. Felix rose and closed the door behind him. The stairs creaked as his steps reached the third-floor study where he would work through the night.
Josef held his breath until a bang startled him as the maids arranged the pots in the kitchen below his bedroom before retreating to their quarters.